We can make Custom Steel Fire Rings customized with your name, pictures, or anything you would like. We have a variety of different pictures already drawn, but others can be drawn upon request. These steel fire rings are great for sitting around the fire at your favorite campground, cabin, or even in the backyard. Whether you are looking for something to protect your fire from spreading, or just something that looks nice while you relax around the fire. These custom steel fire rings look great in any fire pit. You can choose the diameter and thickness of your fire ring. We can also weld the ring, or make it in halves for easy transport with pins to secure the halves together. Standard Diameters are 3' and 4', but we have gone as big as 6' in diameter. Standard plate thickness is 10GA or 11GA (1/8") to prevent breaking or bending, but other thicknesses and sizes are available. Fire Rings can be left bare to rust, or we can paint them. Paint is usually black, but other colors are available upon request.

Here are some examples of Fire Rings we have already cut, but call or e-mail any questions or ideas you may have.
*Prices may vary due to complexity of design.*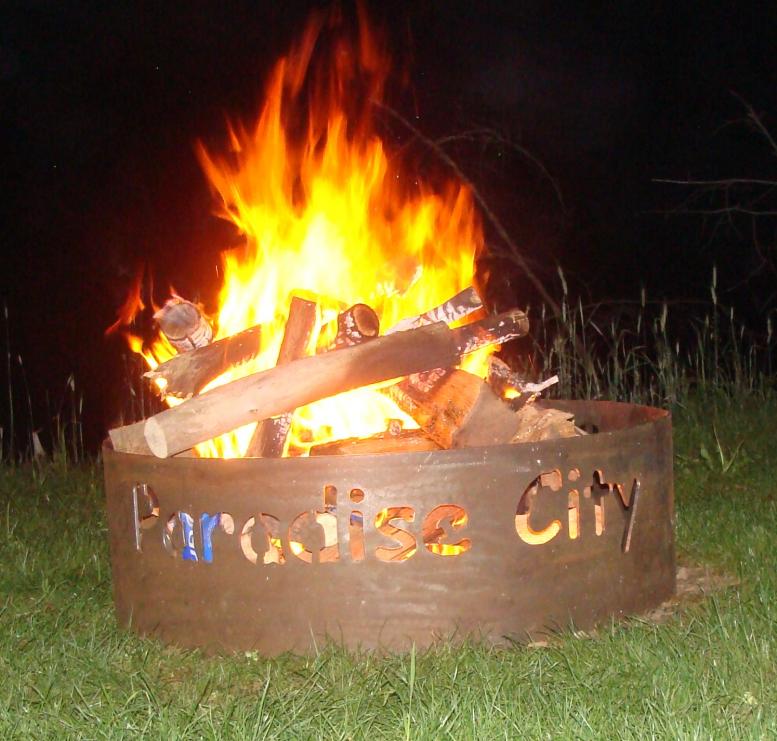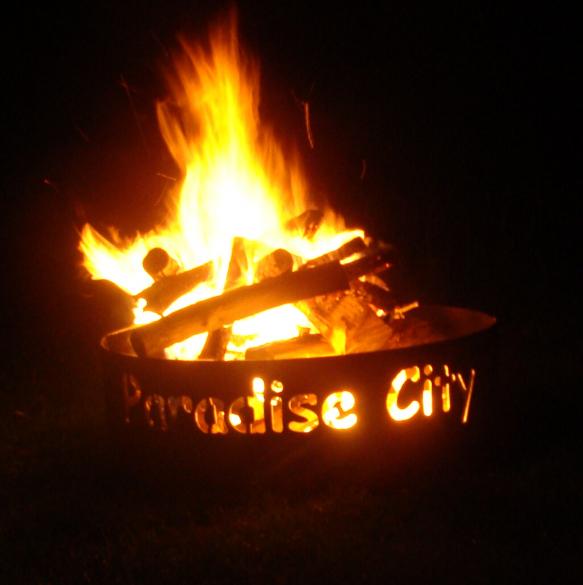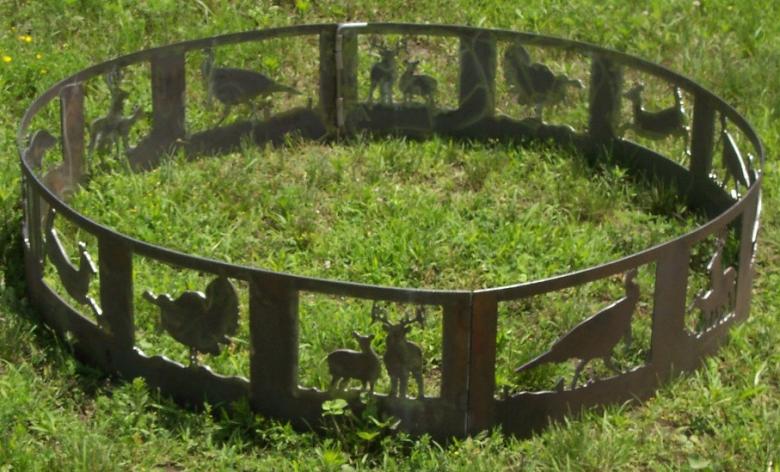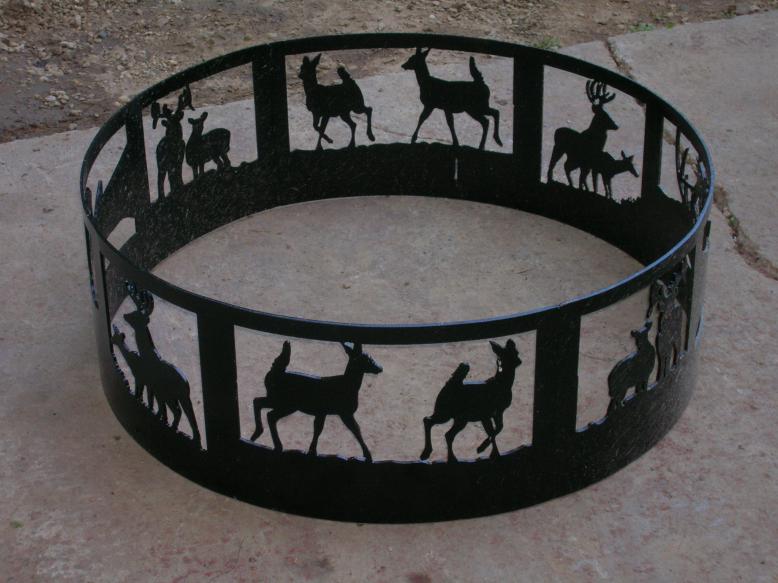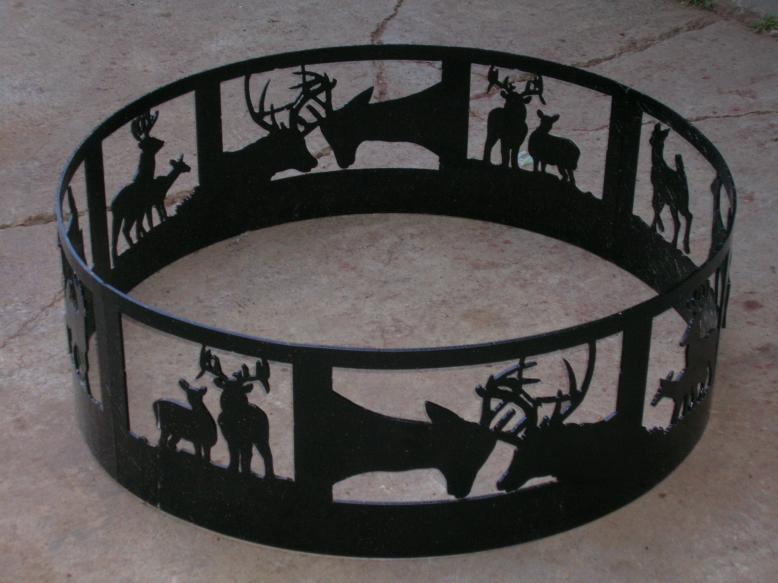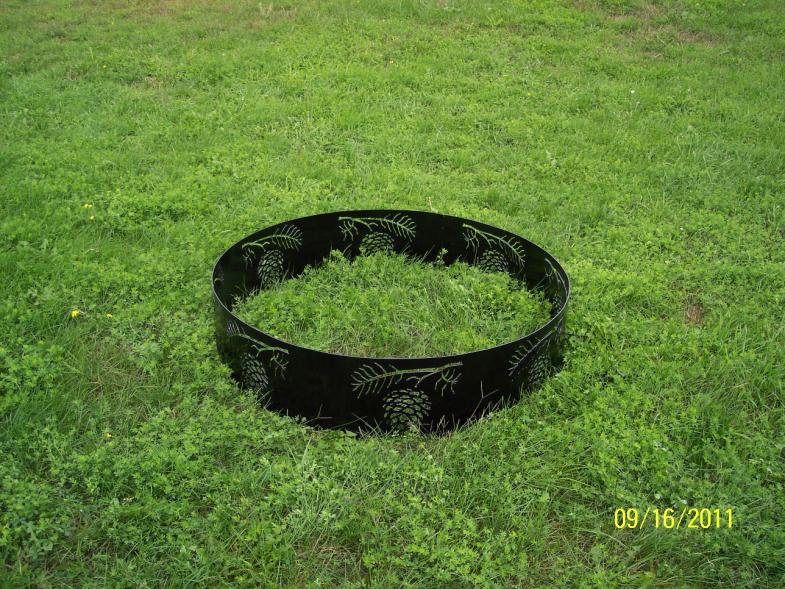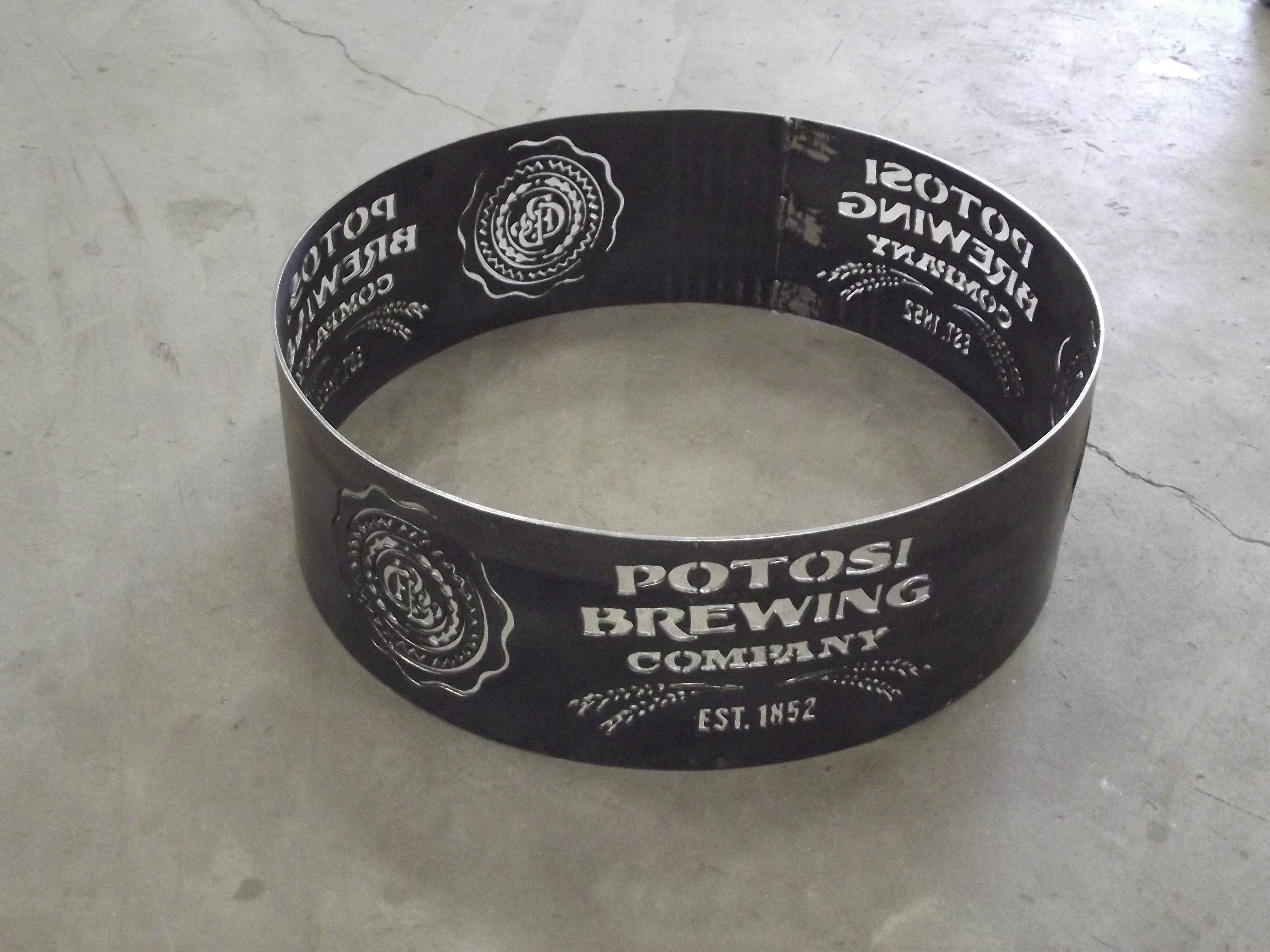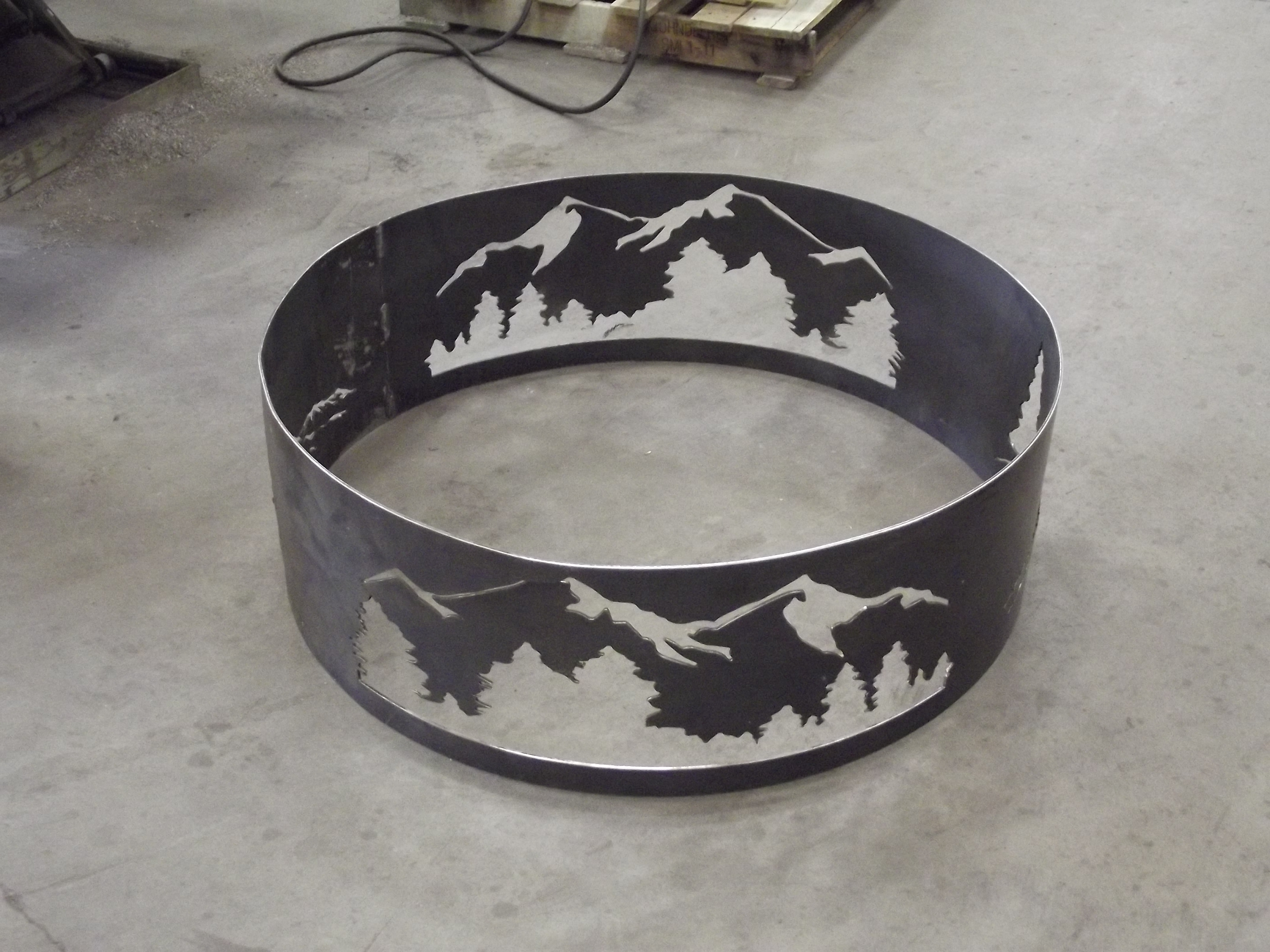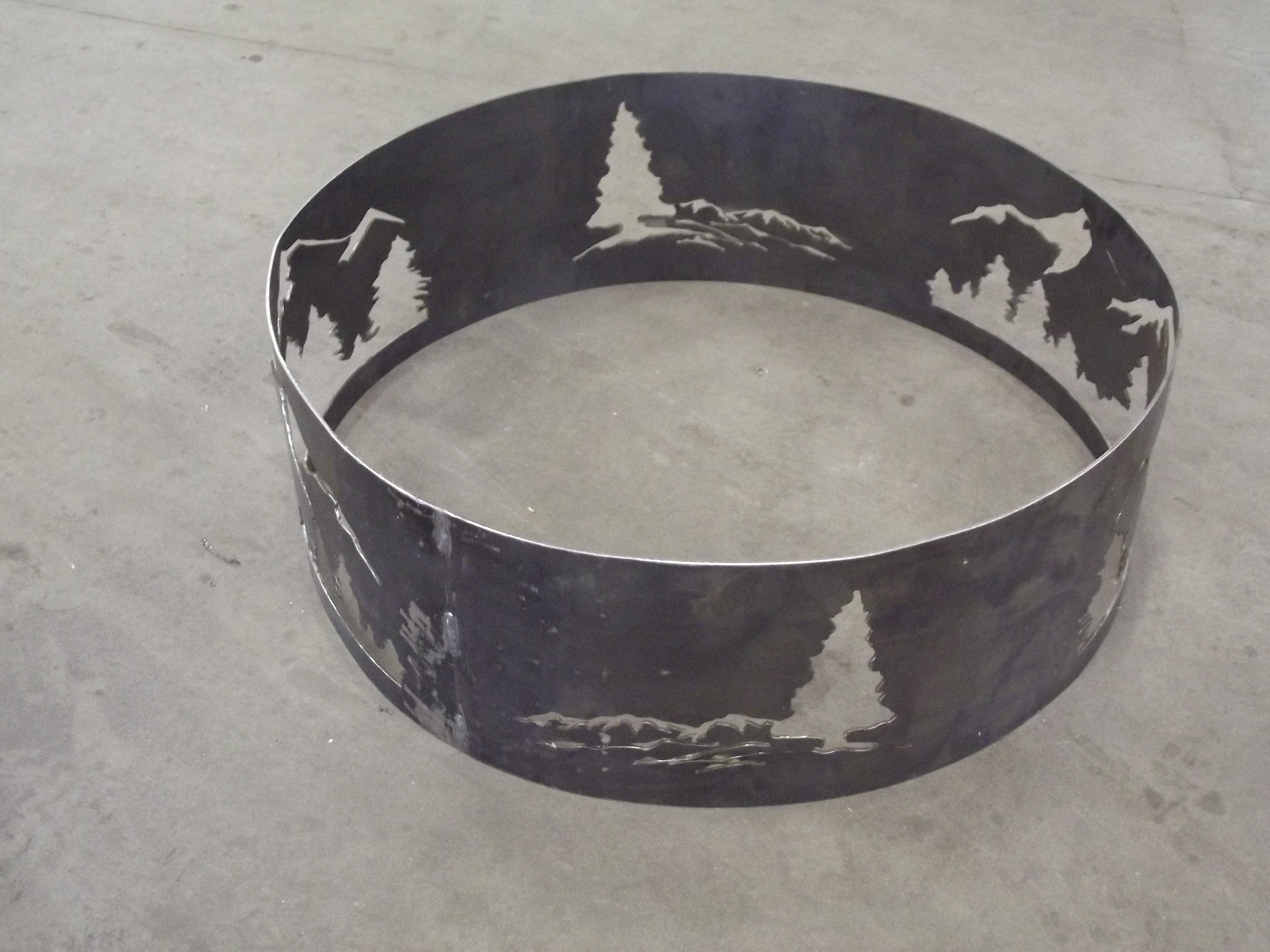 Also check out Uncle Greg's Backwoods Spits to enjoy a hot meal cooked over your fire ring.

Under Construction....